Allow me to introduce you to candle heaven.
Deerfield, Mass. is the home of the Yankee Candle Company factory.
I love Yankee Candle Company candles. They smell so genuine. The Peach isn't just sweet and peachy but you smell the slightly woody scent of fresh picked fruit.
And the scent you smell in the jar is the same scent that you smell when they burn. Most other candles I've tried don't actually smell when they burn and these do. So I've been a fan for years.
And finally I've made it to the mother ship and found that I am home...and that the candles are more expensive here than at Bed Bath & Beyond...but the variety is incredible. I found stuff there, that I couldn't find anywhere else, even at my fail safe resource, Amazon.com.
It is actually a giant store that sells much more than candles but I had to race back drive safely and responsibly through the mountains to Albany to pick up DBB at the airport. But I'd love to go back and explore the Christmas store at the very least.
So if you are ever anywhere near Deerfield, Mass. run to my candle heaven, take lots of pictures and send them to me so I can see what I missed. I am glad I got to see what I did.
Oh, and I love the pretty candle plate that I bought.
Oops, gratuitous puppy shot. Where did she come from? Anyways, here's my plate.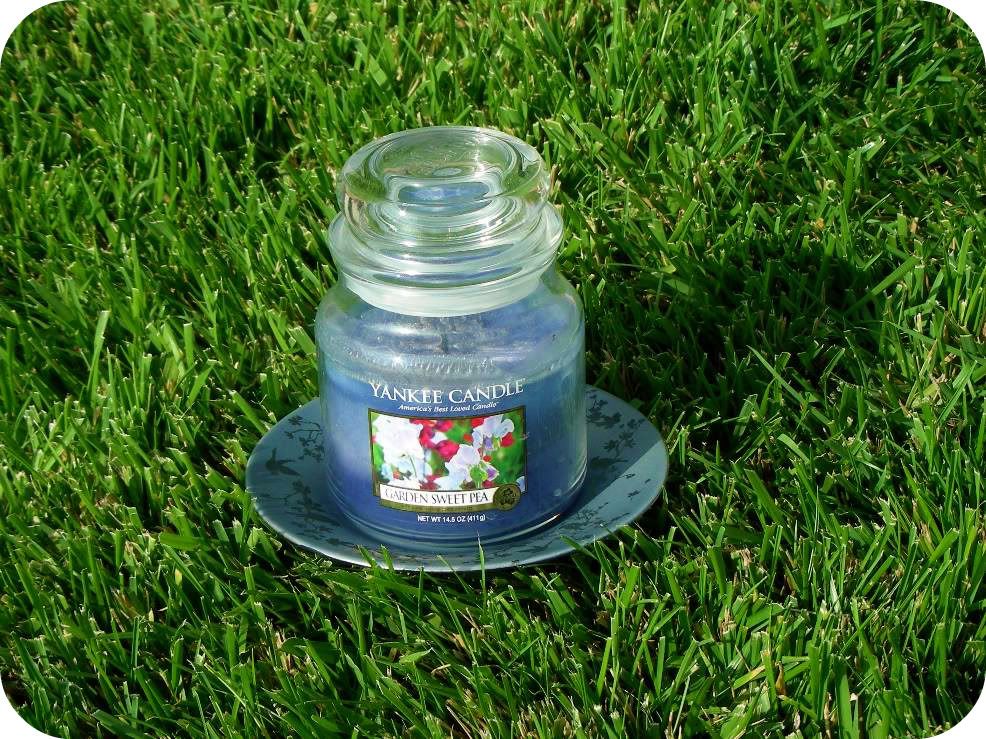 Doesn't it remind you of this blog?
love, a happy songbird,