We had the weirdest weather this summer. We've had a mild, cool summer and then this week arrived. Monday was the hottest temperature ever recorded in downtown Los Angeles. Tuesday the clouds began to creep in. And this evening the lightning flashed and the thunder rolled.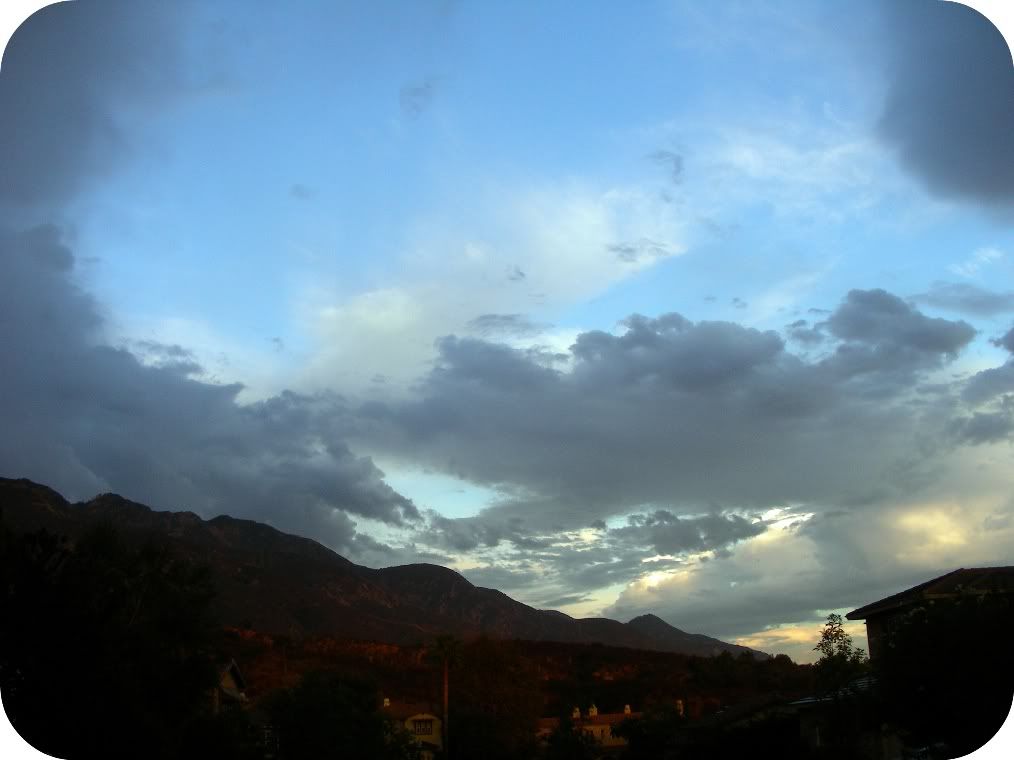 A real live summer thunderstorm! We never get this.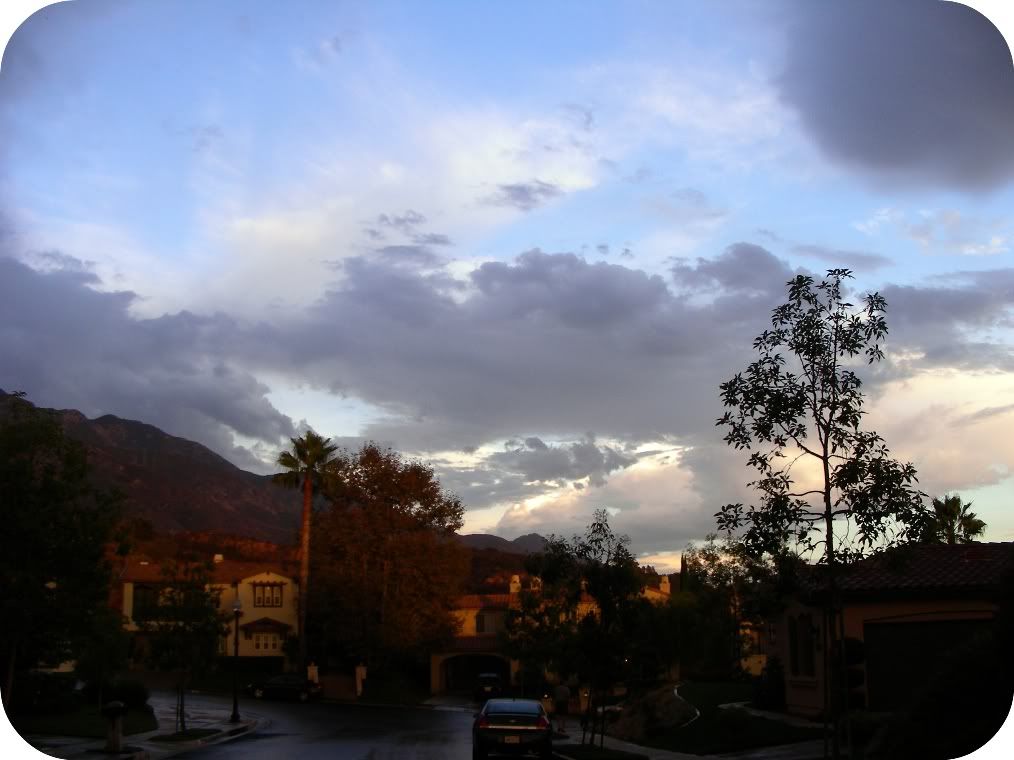 It was raining on me when I took these pictures. I love it.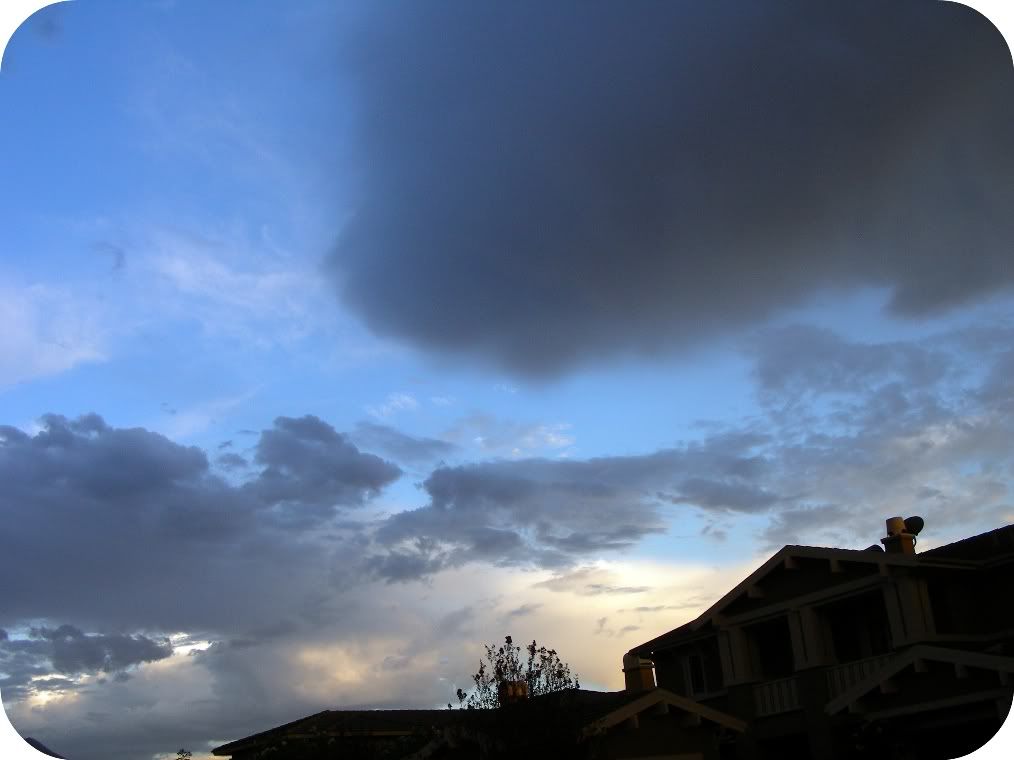 My mom used to wake my brother and I up to watch thunderstorms so I have no fear of them.
Although I was standing in the middle of the street when the thunder roared so loudly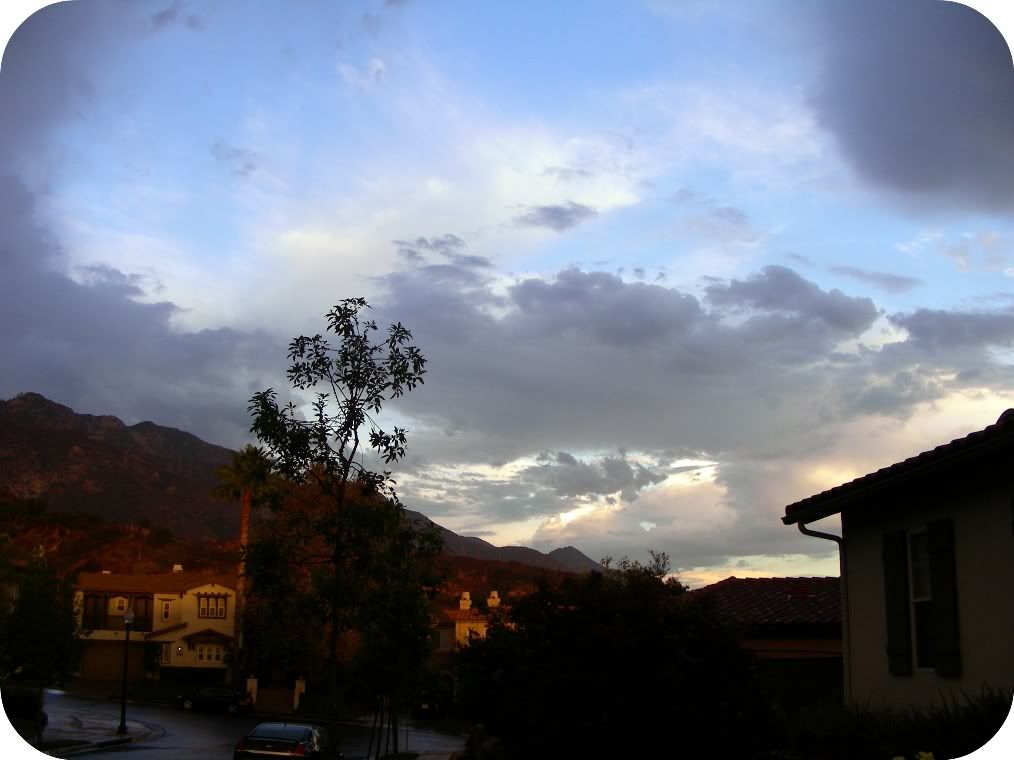 that I screeched and skittered back home.
No actual pictures of lightning
and the raindrops didn't last too long
but I did get to use my sweet, new umbrella.