perhaps someone else you know whose name begins with a "J."

Who is
Joanne
you may ask? She is a wife, a mother, a writer and a Follower who suffered a massive stroke two months ago. Read about this ordinary blogger facing an extraordinary challenge
here
and at her blog,
The Simple Wife
. Joanne has a charm bracelet that she loves so much it is the header on her blog. As usual with charm bracelets each charm has a special story or meaning. I'm not a charm bracelet gal, but like Joanne I'm sentimental. Trinkets can be imbued with emotion when they represent people I love or memories that are dear. In her honor I am going to share with you three of my favorite charms. (
Disclaimer: Please excuse the freckled, pasty white skin. I am a Western European mutt living in Southern California. Freckles happen
.)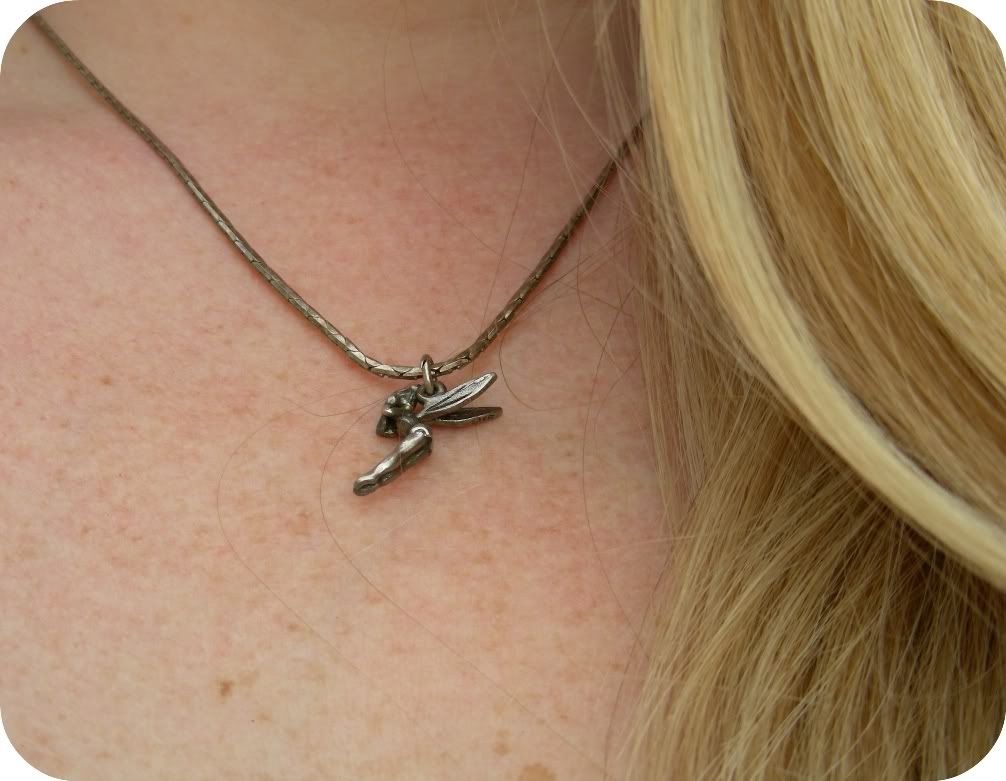 I've had this Tink charm since my college days when I worked at Disneyland in the Entertainment Department. I love Tinkerbell. I've always related to her feistiness and her determination as well as her stature, body type and insecurities. But more on my love for Tink another day.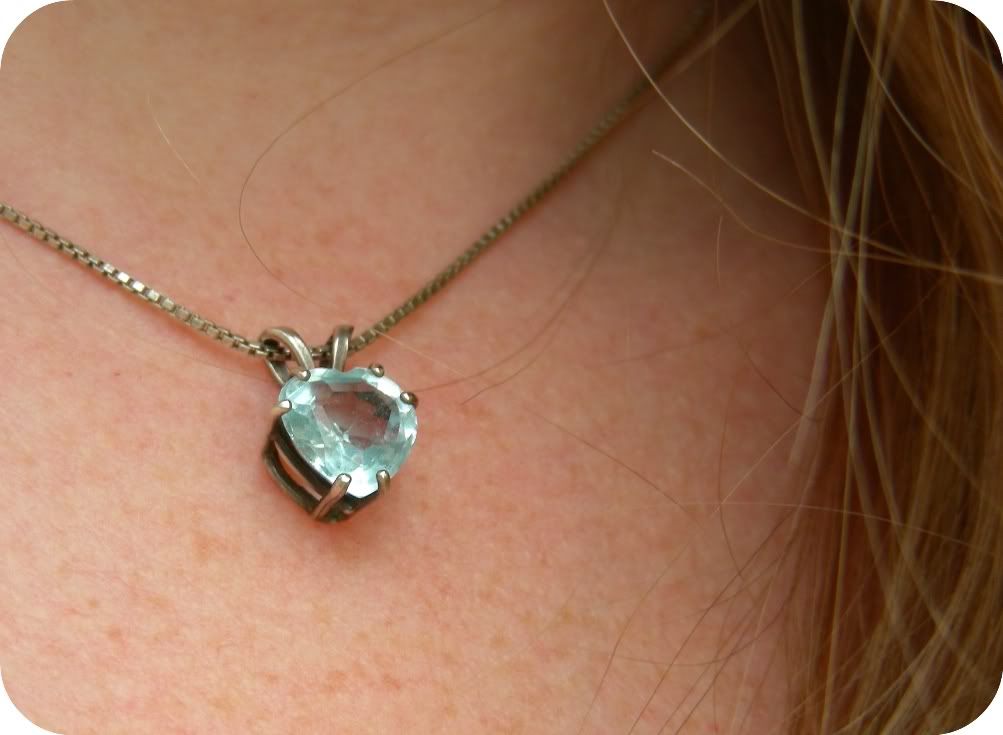 This Aquamarine heart charm was a thank you gift from a friend for helping to throw her daughter's birthday party. It's my birthstone and I absolutely love it.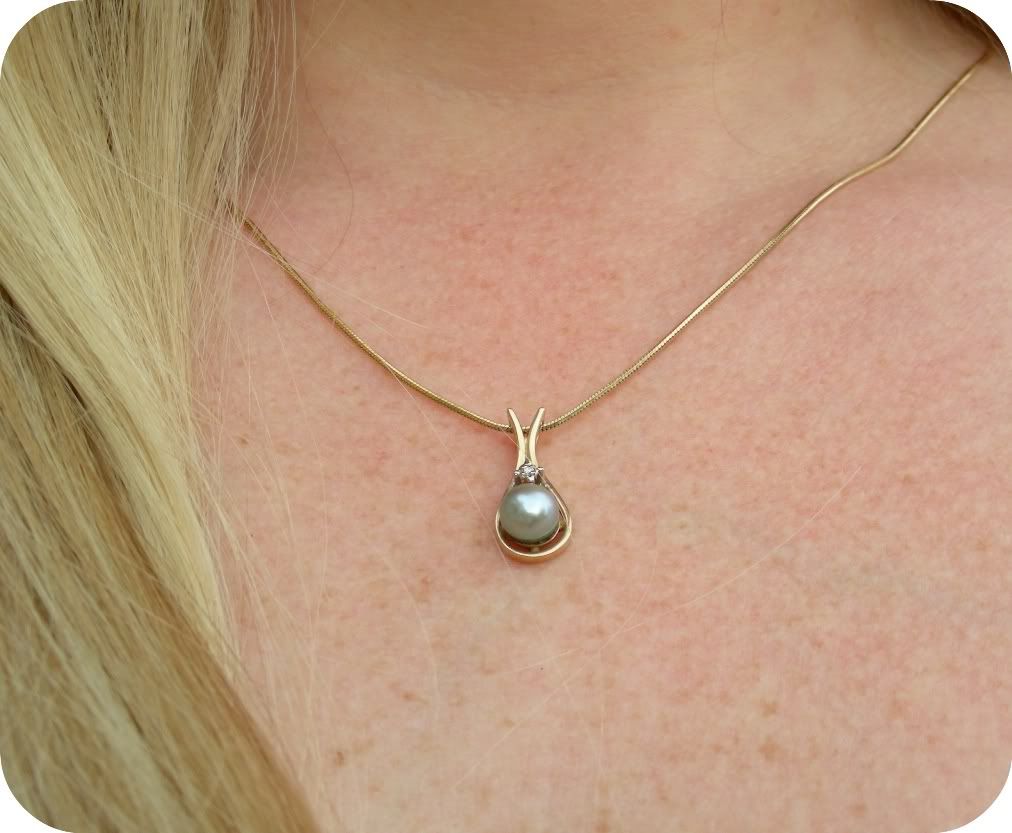 Finally my black pearl was inherited from another friend. I was given some of her jewelry
at the same time as I was given her precious pooch.
It's amazing how valuable the simplest object can become when it reminds me of my own history and the friends who have scrawled across the pages of my life. I can only imagine that Joanne may feel something similar when she looks at her bracelet. Please drop by
The Simple Wife
to wish Joanne a Happy Birthday and PRAY, please, please pray today for her complete healing.
With much love,