I tried posting these journals once a week but they have already become pretty dense and unwieldy. So I'm going to try posting each day this week, on top of anything else I want to write, and see how that goes. Read the rest of the journey here.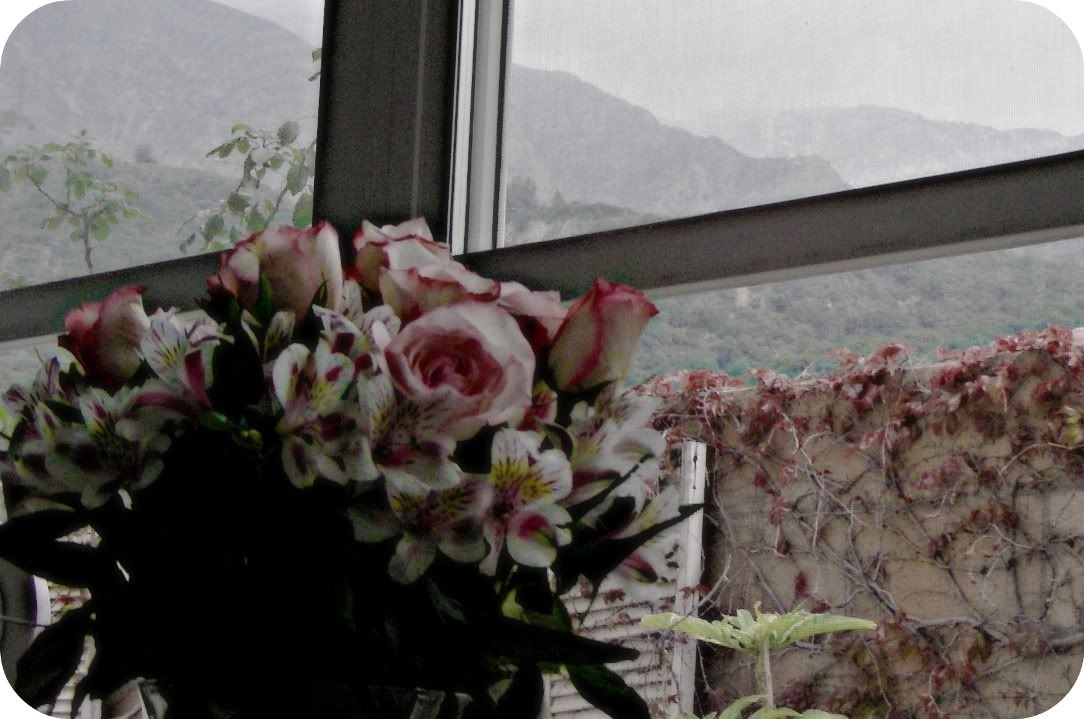 D

ay Eleven

It's midnight and I didn't have a quiet time today and you know what, I feel it. I feel as if my heart is gunked up. Usually I read some sort of devotional book, scripture, practice my memory verses, listen to the

Daily Audio Bible

, add to my gratitude journal and try to apply. Today, I just got up and went. Hours later I feel like my heart has been running on fumes. I am amazed at how this discipline which confounded me for years (

perhaps due to having to be at work early added to my deep distaste of rising before nine at the very earliest

) feeds me. This simple time of study, reflection, prayer and worship changes my day. I mean, nothing huge happened today, in fact it was a nice day, but somehow I feel as if I was munching on McDonalds all day, kind of greasy inside. Like I've had a low grade crankiness. And now I'm tired. So I'll probably read a short scripture, maybe finish Matthew and then go to bed. I'll let you know if anything interesting comes up in my reading.

So I'm reading in Matthew 26, it is a few days before Passover, when Jesus and his friends were eating and a woman comes in and pours her nest egg, her treasure, an expensive jar of perfume on Jesus. Giving Him her very best, worshipping Him without shame in front of the critical eyes and grumbling mouths of a room full of men. They felt she should have sold the perfume and given them the money to give to the poor. Jesus protects her, and corrects His friends. In fact He says that where ever His story is told, this woman's actions will be remembered as beautiful. It is so precious, her risk and His honoring of her. Yet what struck me was the way these verses flow together:

"You can be sure that wherever in the whole world the Message is preached, what she has just done is going to be remembered and admired." That is when one of the Twelve, the one named Judas Iscariot, went to the cabal of high priests and said, "What will you give me if I hand Him over to you?"

Matthew 26:13-14a MSG

I wonder what it was that set Judas off. Clearly something in this situation was the last straw for him. Was it just the loss of the money the perfume would have brought (

Judas was embezzling funds

) or was it something more? Was it how Jesus esteemed this woman, declaring she had a prestigious place in His story? Was he jealous of that recognition? Scandalized that Jesus would so elevate a woman? Appalled at how Jesus allowed her to sacrifice in her worship of Him? Or is greed really the answer? After all his first words to the high priests were "what will you give me." I don't know. I just thought it interesting that witnessing this extravagant act of worship sparked betrayal in Judas' heart. I wonder what it would have sparked in mine?