Three-quarters of the the way through my first Lent, can you believe it? Check out the beginning here.
D

ay Thirty-one

I am soooo tired. It's 9:25 pm (

early for me,

) I'm struggling to stay awake and only now getting to this journal. I tried reading through this week's

Imperfect Prose

, hoping something would inspire me to write but by

link 18

my brain shut down and I had no words to comment to a perfectly great post. (

Sorry Lori, I'll return tomorrow when I'm fresher

.) That's pretty much the point when I know to put the blogs away to peruse another day. My day was good and I even took time to start the Gospel of Luke over gluten-free pancakes this morning before rushing out of the house. But as soon as breakfast was done I, finally virus free, took off to my

Grams'

house

again

. I realize most days I process the Lenten season with words on a page, thoughts in my mind, emotions in my heart, and an incredibly slow laptop. But today I celebrated with my hands, wrapping that weird (

and unbelievably handy

) green packing plastic around precious photos and art,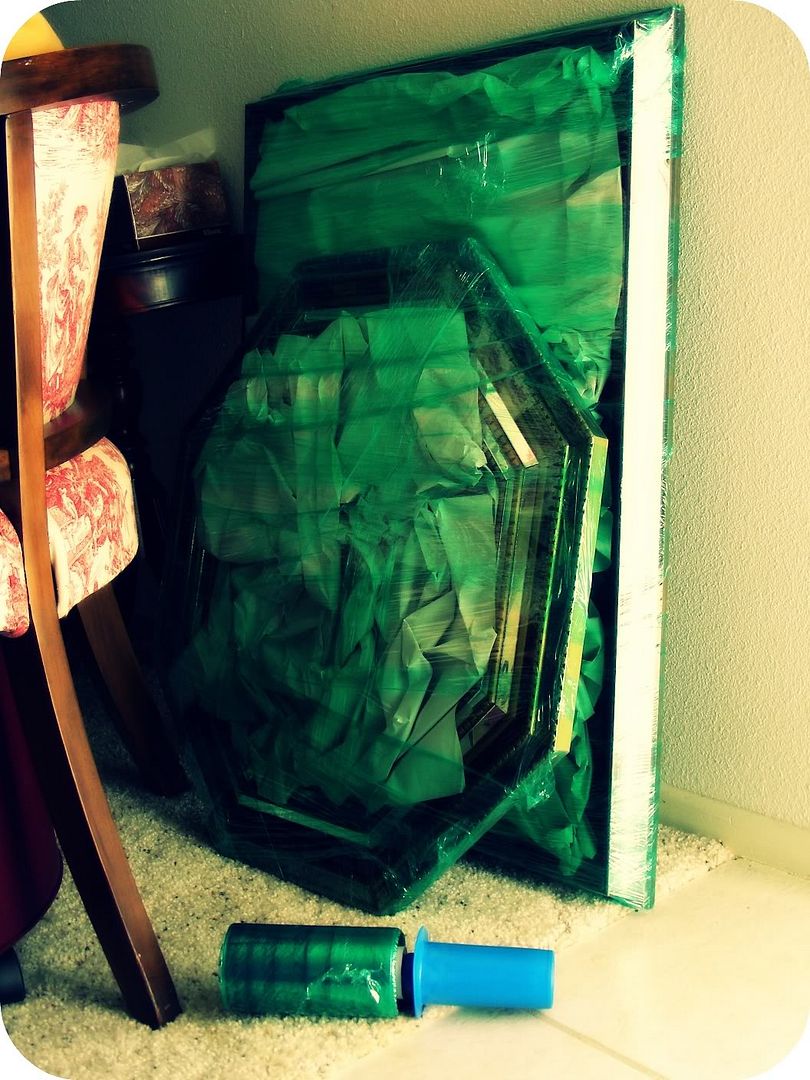 taping boxes, sloppily writing F-R-A-G-I-L-E over and over again;
with worshiping knees bent on carpet wrestling glass shelves and puzzling frames into boxes with towels for cushioning. A newly learned praise chorus harmony part, needed by next Sunday, hummed through my lips as I offer my oblations in a small suburban living room quickly being stripped of its sweet personality.

D

ay Thirty-two

For the LORD your God is living among you.

He is a mighty savior.

He will take delight in you with gladness.

With his love, he will calm all your fears.

He will rejoice over you with joyful songs."

I find it in the last chapter of

One Thousand Gifts

, this verse that trips me. With eyes suddenly blinded I cannot find my way past it, so I close the book. Why does this verse slice so deep, separating bone from marrow? I read the

Twilight

books this last year and a bit of fan fiction (

keep your guffaws to yourself, please.

) Somehow these stories go deep, taking up lodging in me and I wondered why. Protection. There were many times growing up when I did not feel safe, times when I wasn't safe. So I did what I could to guard myself in my own small way. I became a warrior or I recruited others and asked them to do the impossible task of keeping my heart secure. I tried broken methods in a broken world and they were just broken. This image calls to me, the mighty warrior, the brawny hero looking at me with eyes of adoration calming my fears, luxuriating in my presence with singing. It soothes my heart, even now.




Delight, the word brings me back many years, to early in my time with

Stinkerbell

. I heard Him whisper,

I take delight in you, the same way you delight in her.

To some of you that may sound silly, but I understood; He was speaking my language. Then last week I was driving when out of nowhere

the loss of her

just t-boned me, as grief will and I began to weep. That polka-dotty dog adored me from the moment we met, years before I owned her. For twelve years her eyes lit up when I entered the room. She thought it was always worthwhile to leave a good nap to cuddle with me. She hated watching me cry and would do her best to clean up the tears with rough kisses. And she would have died to protect me.

"Lord,"

I wailed,

"no one will ever again love me the way she did."

And then He said it again, only inverting the idea this time.

You are loved that way now. Her love is a mere reflection of my love for you.





And I saw a picture of the moon, the glorious moon which sends thrills down my spine, bathing the night in ethereal light. This beautiful orb, the subject of poets is only a rock hung in the sky. Moonlight a weak image of the strong, ferocious, life-giving light from the sun. Stinkerbell's brave and beautiful love for me was a mere nightlight to point me back to the source of overwhelming love, still and always mine.




There is more I think, churning in my heart over this verse, but I don't have words yet to ascribe to the feelings and thoughts there. Cindy at

12 Tribes

wrote on it a few months ago and I loved

that post

enough to print. For now I'm simply going to swaddle my soul in these words and listen closely for His song.